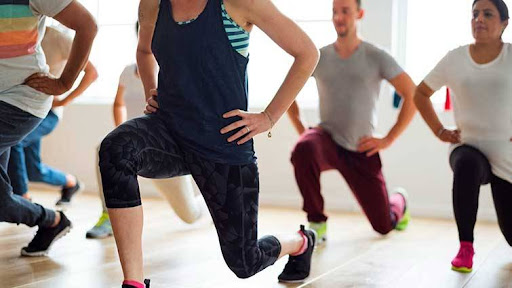 We offer a large variety of group fitness classes in Pori and Rauma! With an affordable semester fee in other words with a MoWe Card your access is limitless.
Group Fitness
With MoWe Card Pori/Rauma your access to all group fitness sessions is limitless!

MoWe Card Pori includes automaticly both Pori and Rauma services and MoWe Card Rauma includes only Rauma services. (OPEKAS card includes only Opekas' services.)
---
Enrolment/booking and cancellation
From MoWe Calendar you can find all our group fitness classes and training sessions with schedules. All sessions are planned to fit from beginners to advanced ones and demands no previous experience.
Remember to make booking beforehand for each class and session (link): Booking
Booking/enrolment is available 2 days before the class starts. Instructor will confirm your booking in the beginning of the class.
Make sure you will cancel your enrolment in good time if you are not able to join!
If member books a spot, but do not attend to the class for five (5) times, will booking option be restricted for next two (2) weeks. After that, this two weeks restriction will apply after each miscancellation. Miscancellations will be reseted to zero after each semester.​​​​​​​
---
Group fitness rules and regulations
Arrive on time to the class (5-10 min before) so you'll have time to pick up equipment before the class begins. Once the class has started, you can not enter the class anymore.



Especially if you are joining the first time, arrive to the class in good time.

All participants should clean own equipment after the class and return to the storage.

You must use towel in every class (also on top of the mattress).

Always return your equipment after the class if not adviced differently.


Let the instructor know, if you know you must leave class earlier.

Please don't use a mobilephone during the class.
---
Locations of group fitness classes and training sessions
The class locations can be found from MoWe Caledar. Make sure you always check the detailed information about the location of each class and session when making your bookings.
Classes and training sessions are held:
In campus own facilities (Agorahall in SAMK Pori and SAMK Merimäki sporthall in Rauma).
Some of the classes and sessions may be organised outside of the campus in different private and public gyms and sport facilities (e.g. Spinning is held in Porihalli).
(CampusMoWe reserves all the rights to change or add to these membership terms and conditions, timetables, facilities and hours of operation. We will do our best to inform customers of any changes on time.)
---
---
---